Team Collaboration Tools
Get ready to see your team in action
With Sharelov, your team has the tools to work together on any type of creative project at ludicrous speed. Updates occur in real time and everyone has access to the last version of each creative asset. Nirvana for content creators!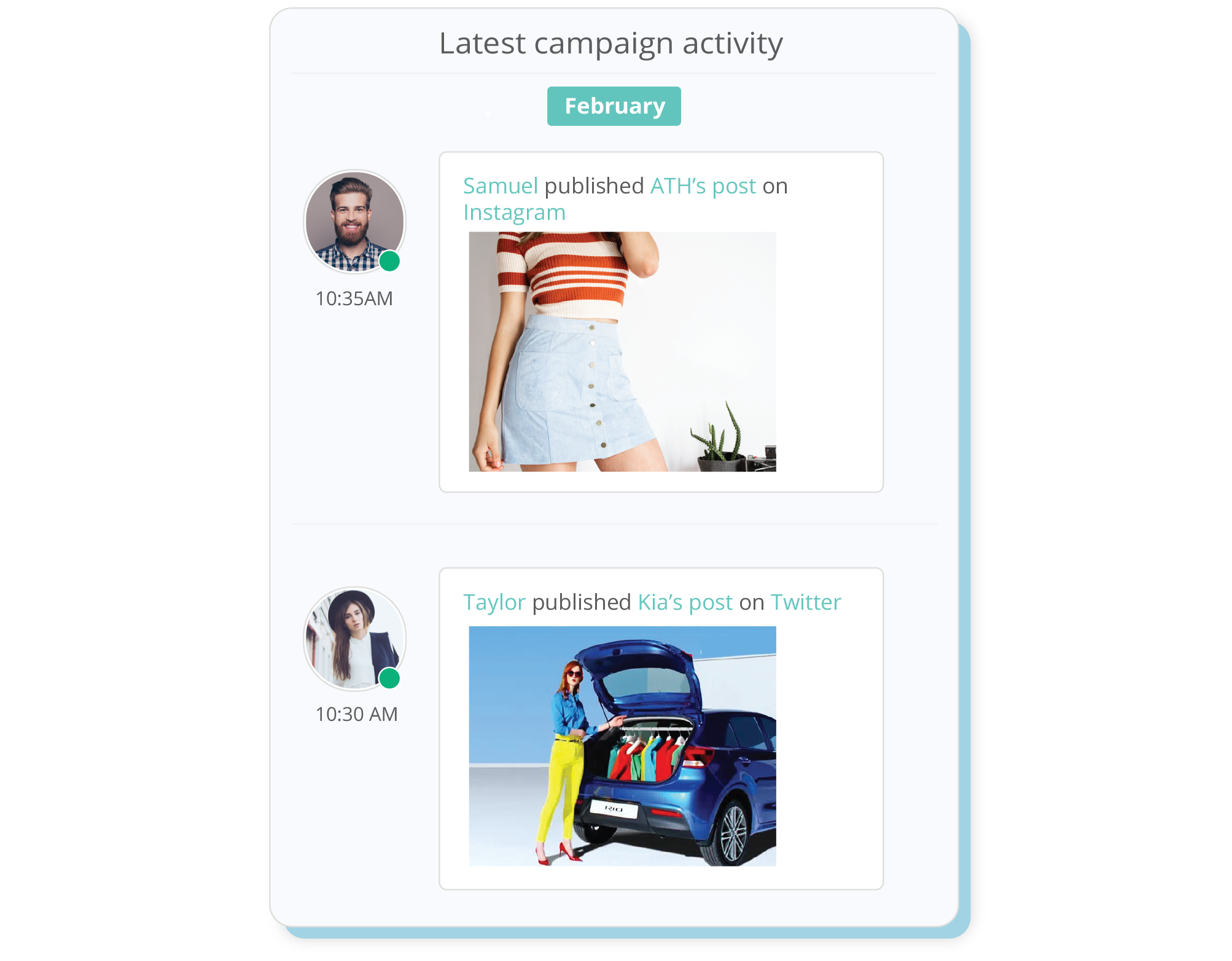 Where the magic happens
Sharelov's campaign section is where teams seamlessly collaborate in the cloud on any type of campaign, from social media to traditional. Designers, video editors and copywriters can upload their work for the team to review, provide feedback and make perfect before sending it to clients for approval.
Put your Inbox on a diet
Sharelov eliminates the need to send email attachments to your team and clients for reviewing, feedback and approval. With Sharelov, everything is organized and available 24/7 in the cloud for review on any device.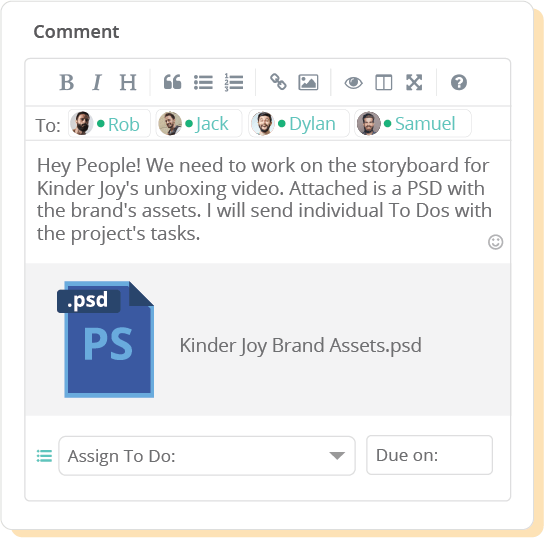 Ready to upgrade your team's collaboration tools?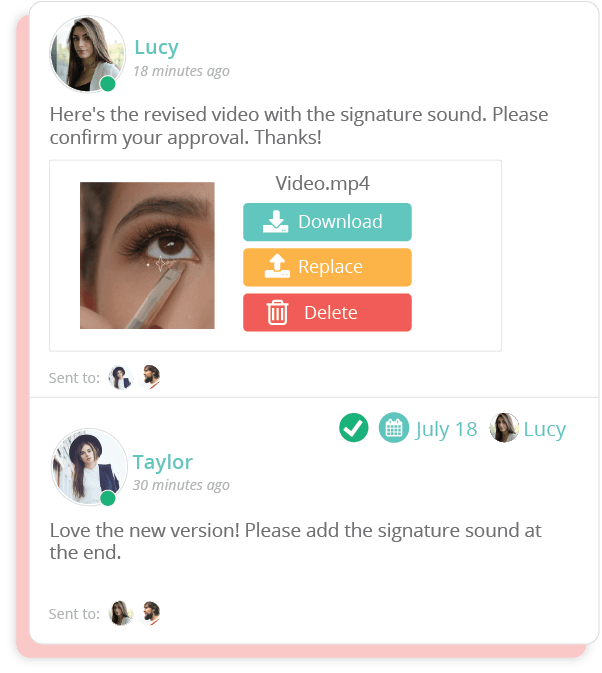 Optimize your review process
With Sharelov, feedback is streamlined per creative asset, which makes it easier for teammates to provide feedback, work on change requests and present updated versions faster. All feedback and approvals are logged for record.
To Dos help you move faster and get more done
Sharelov's native To Dos feature transforms feedback into action items by assigning task responsibilities to individuals and setting due dates. To Dos can be quickly checked when completed to keep everyone up to date.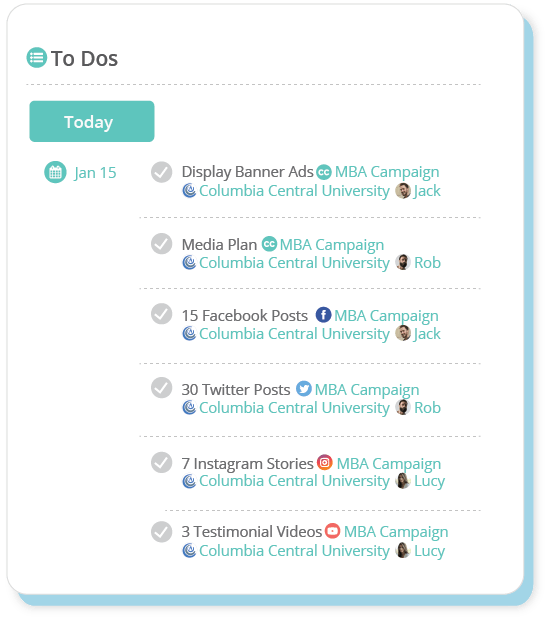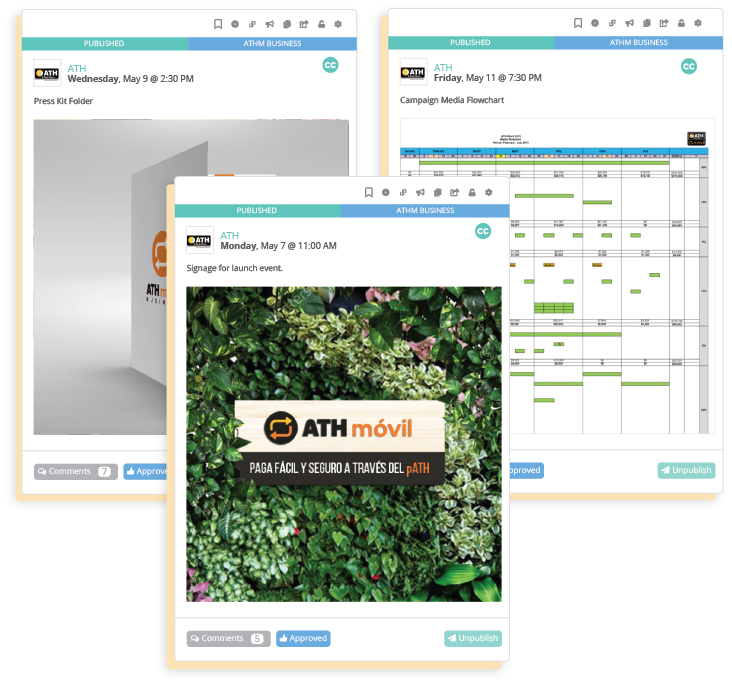 As versatile as your business needs
You can create new campaigns in Sharelov to work on any collaborative scenario where creative assets need to be shared with a team for development, feedback and approval. This can include:
Social media campaigns for Facebook, Instagram, Twitter, LinkedIn and YouTube
360 advertising campaigns (Offline & Online)
Print campaigns
Video Production
Display Banner Ads
Website Development (Mockups)
Promotional campaigns
Branding & Identity projects
Media Flowcharts
Estimates
Ready to take your team's productivity to the next level?