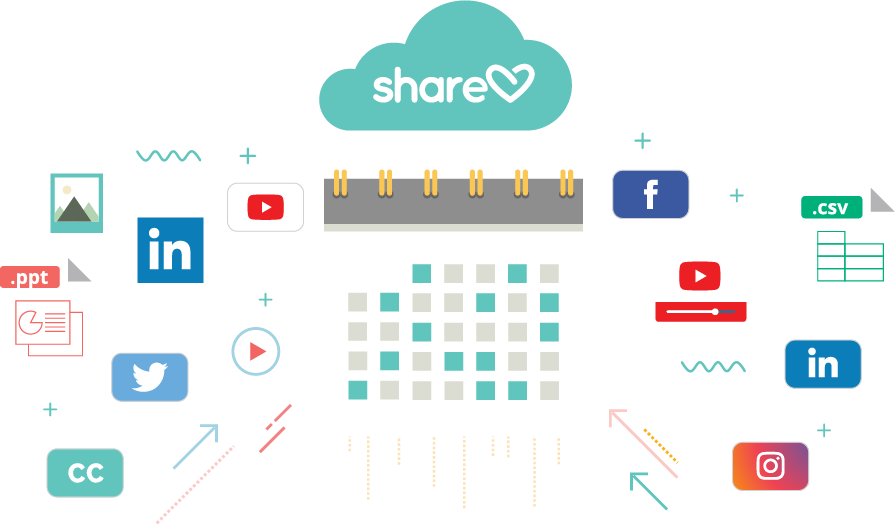 As easy as dragging & dropping
Drag and drop posts to quickly edit publishing dates. Updates are shared with the team in real time.
Ready to upgrade your team's collaboration tools?
The ultimate bird's eye view
The Brand Calendar groups all the brand's online, offline and social media campaigns into a single shared calendar. Preview all the brand's communications as they will run.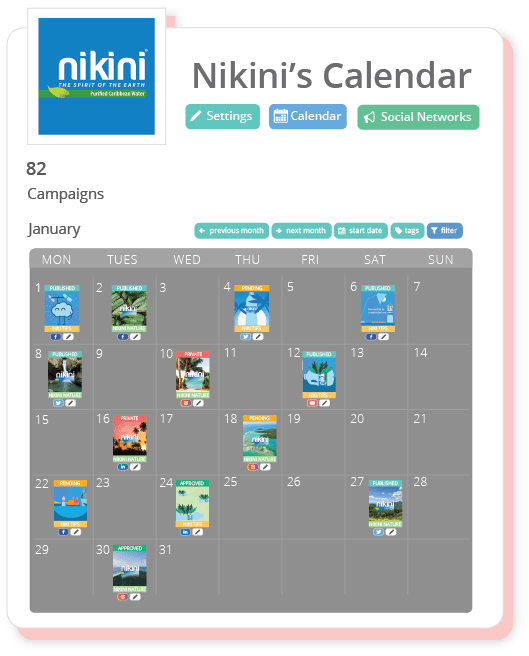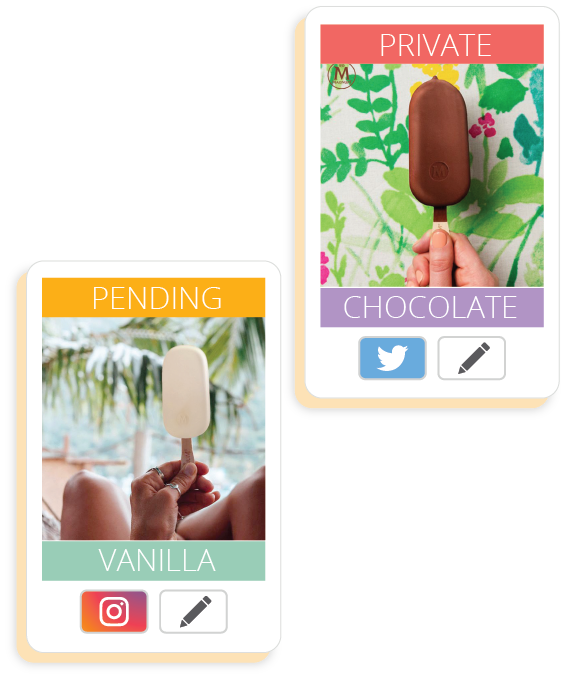 Powerful editing tools to manage campaigns at scale
The Brand Calendar lets you seamlessly work on multiple campaigns and networks at record speed. Make multiple edits on creative assets across campaigns.
A calendar as versatile as you
Multiple filter options provide you with a personalized brand calendar with the information you need. You can filter your calendar display based on campaigns, networks, status and/or tags. Go filter crazy!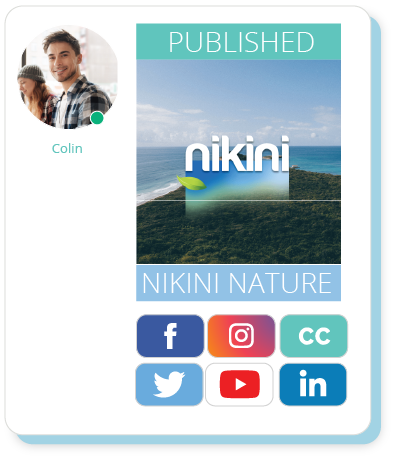 Ready to help your team work smarter?