Loved by leading Agencies







Your clients will love Sharelov
Sharelov is your Agency's slick account management platform in the cloud. Your clients will be able to review all your creative work with pixel perfect previews, provide feedback and approve any type of media or a traditional ad campaign, a media flowchart, or an estimate. All in one beautiful place!
Impress your clients with a modern and efficient workflow
Forget about endless email threads, unreadable posting plans in spreadsheets and feedback that is scattered all over. With Sharelov, your clients' feedback is streamlined per creative asset, which makes it easier for teammates to work on change requests and present updated versions. Approvals are logged for record.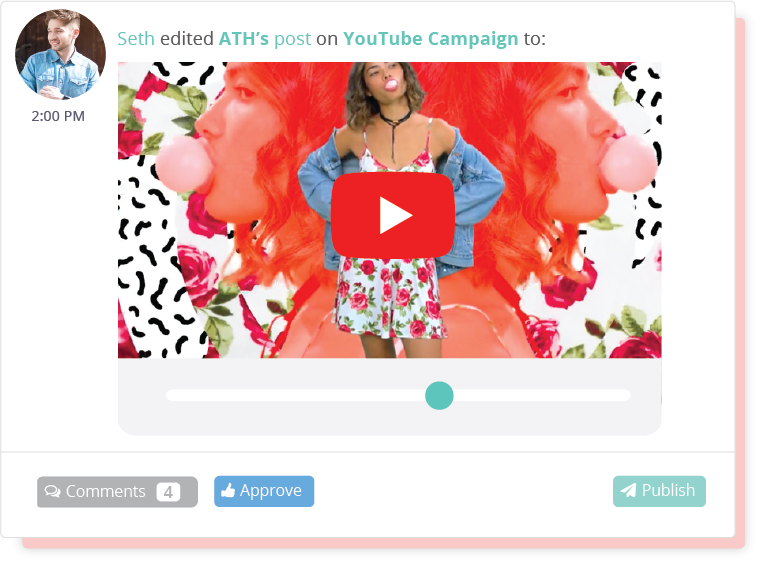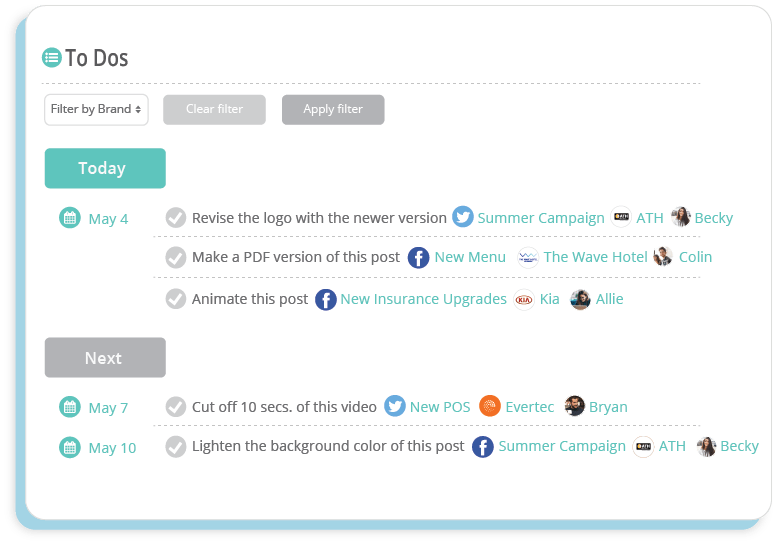 To Dos optimize your creative workflow
Sharelov's native To Dos transforms feedback into action items by assigning task responsibility to individuals and due dates. Campaign To Dos are shared by the brand team so everyone is in the loop about the tasks on schedule and who is responsible. To Dos can be quickly checked when completed to keep everyone up to date.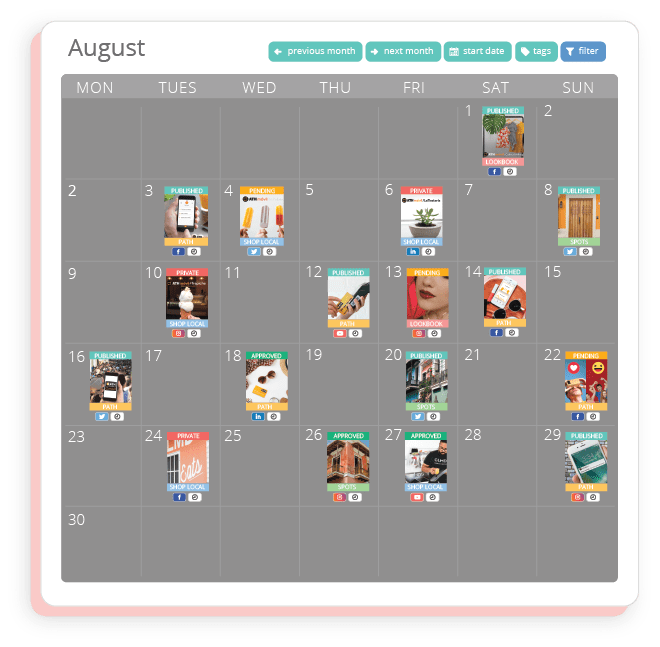 Everyone is on the same page
Sharelov's campaign calendar helps your client and your team visualize how the campaign will run. Drag and drop creative assets to quickly edit publishing dates. Filter views based on status and tags. With Sharelov, it's easy to keep everyone in sync.
Improve your internal communciations to produce better work
With Sharelov, you can easily set up account teams to work together more effectively on all campaigns. Teammates can easily share feedback and files to speed up the creative process. Track your team's progress in real time.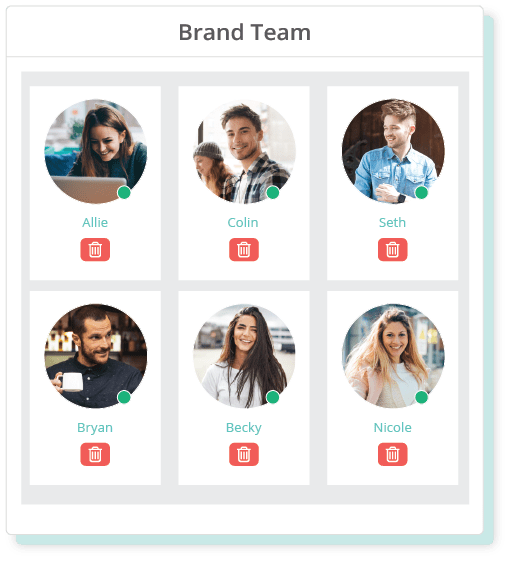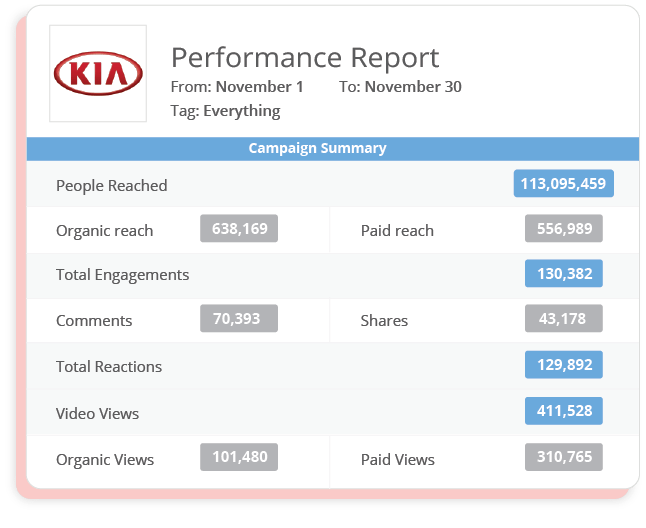 Campaign analytics
Analyze and enhance your content strategy with your team. Our Facebook Analytics feature brings invaluable information that spurs discussion and illustrates the content that is driving engagement.
Ready to improve your creative workflow?