Task Management Tools
Boost your team's productivity
Sharelov's native To Dos seamlessly transforms feedback into action items by assigning task responsibility to individuals and setting due dates.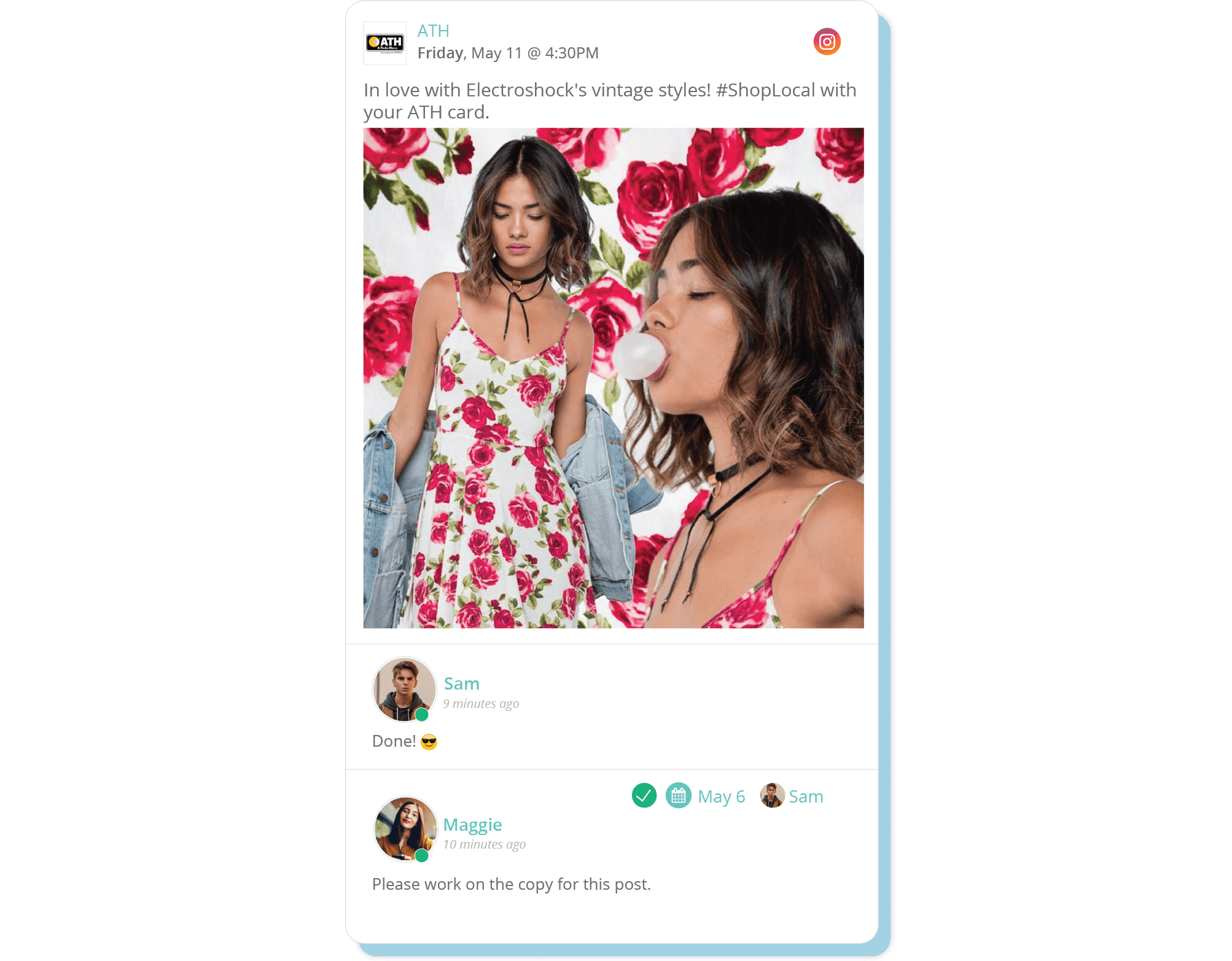 Successfully launch new campaigns
Sharelov's New Campaign launcher lets you brief your team and get the campaign rolling by assigning To Dos. Your teammates will receive notifications with their newly assigned tasks to take on.
Everyone is on the same page
Campaign To Dos are shared with the brand team so everyone is in the loop about the tasks on schedule and who is responsible. To Dos can be quickly checked when completed to keep everyone up to date.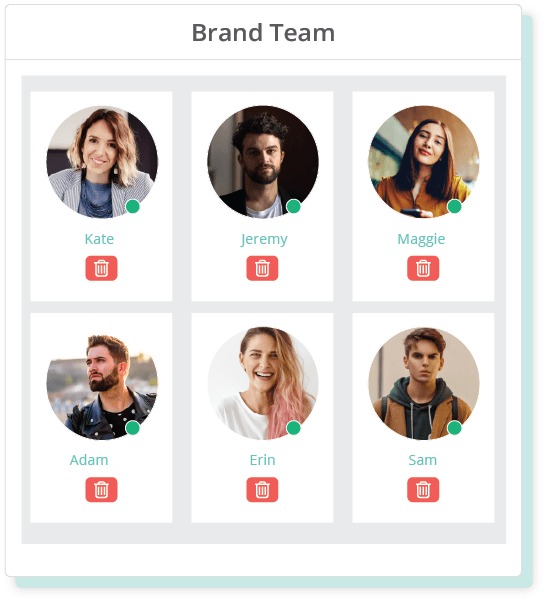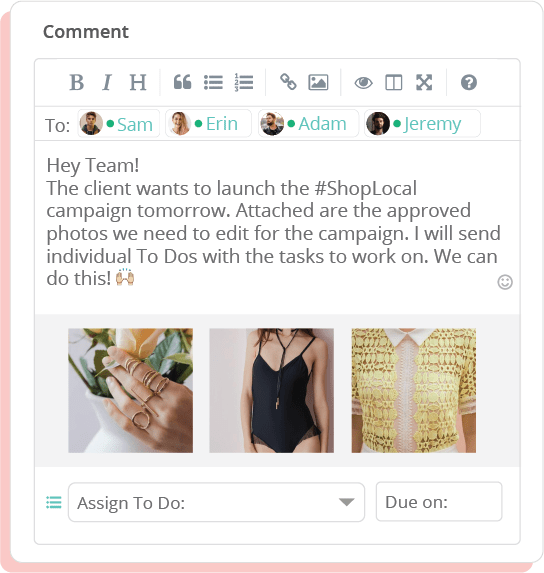 Everyone can move the campaign forward
To Dos can be assigned by anyone in the brand team. Once you invite a client to a campaign, they can also add To Dos to the list. This is helpful in establishing priorities and meeting your client's expectations about delivery dates.
Watch out Siri! Sharelov is your new smart assistant!
We know you're a busy bee! Sharelov's new To Do section provides you a comprehensive list of all the tasks you are assigned across all campaigns. No more trying to remember what you were supposed to turn in or struggling to find your notes with project due dates.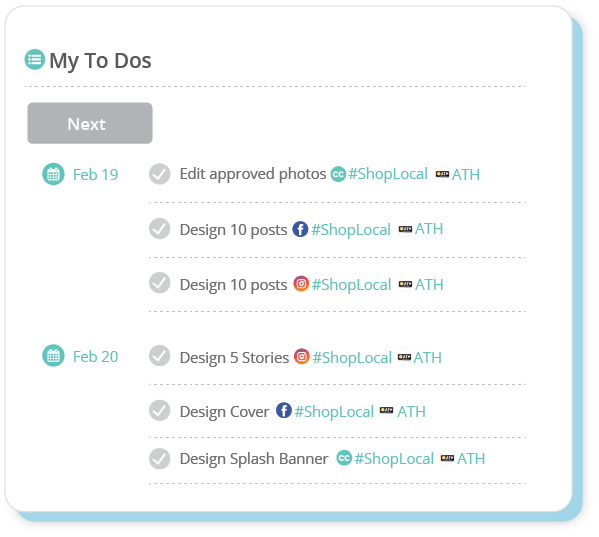 Ready to help your team work smarter?